News September 2018
The Universe has expanded! Robot-creatures, mini-monsters and magazine illustrations – click the links below to get more cartoons on a specific theme.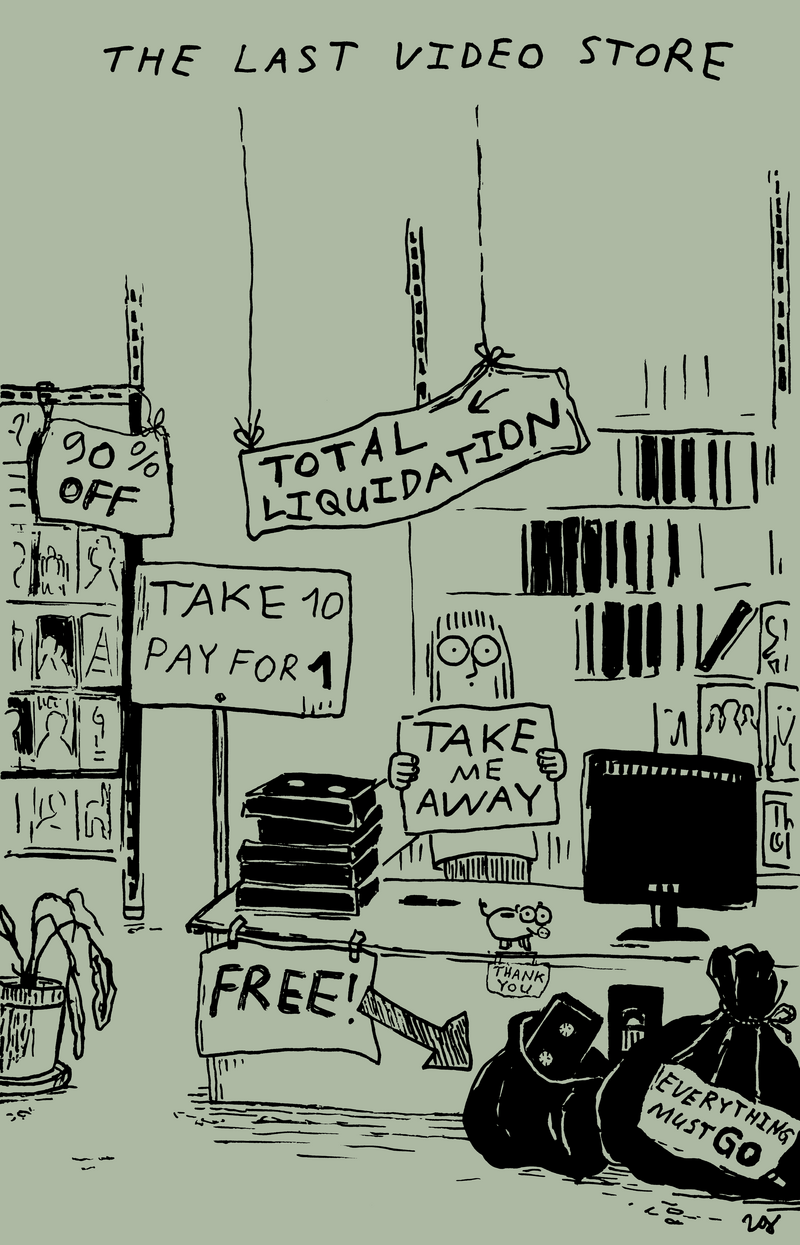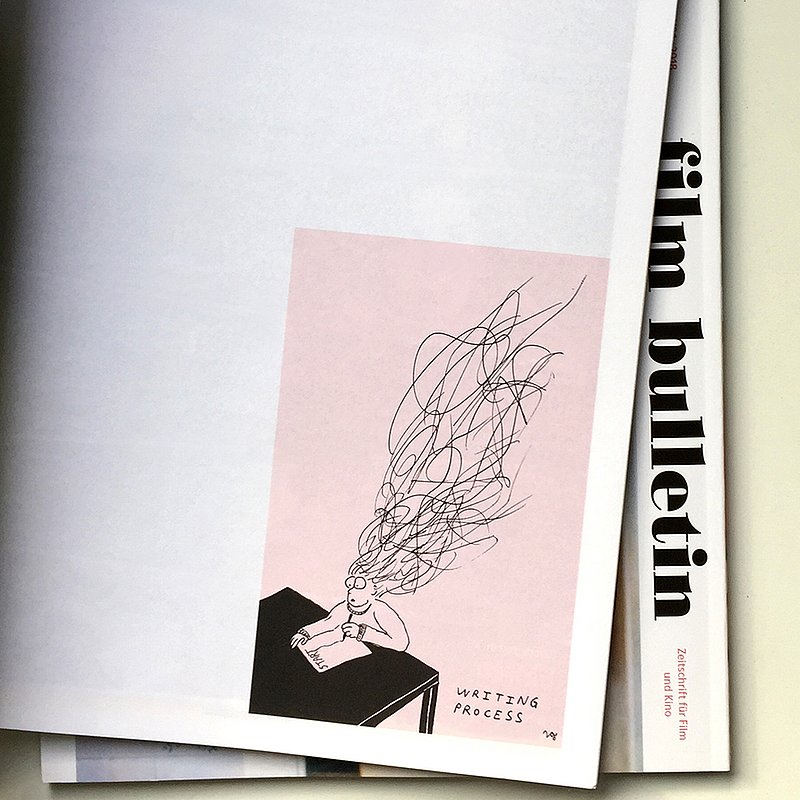 Since January 2018 the so-called "Momentum Cartoons" on motion and emotion appear in each issue of the "Filmbulletin – Zeitschrift für Film und Kino" – Click here for more Momentum.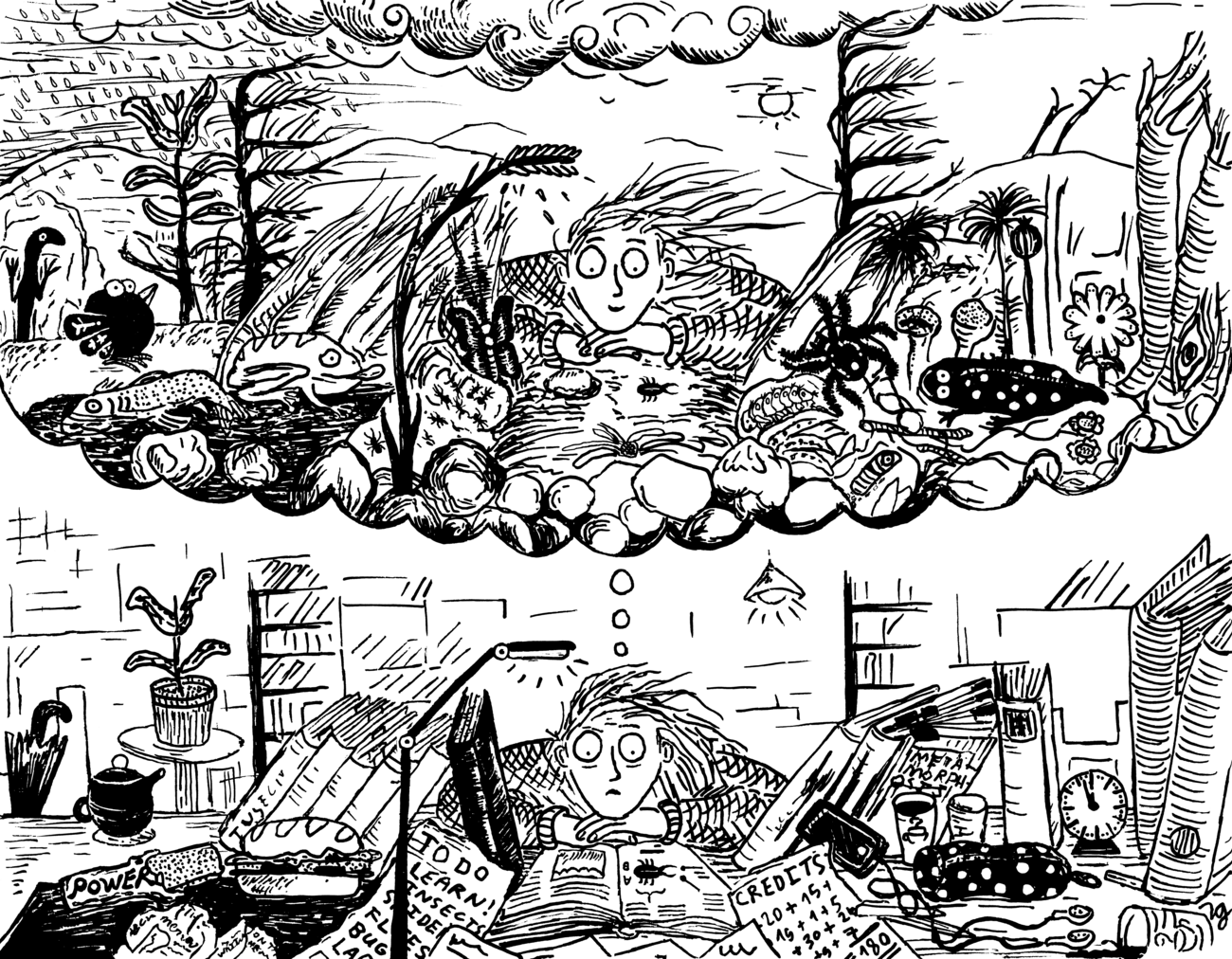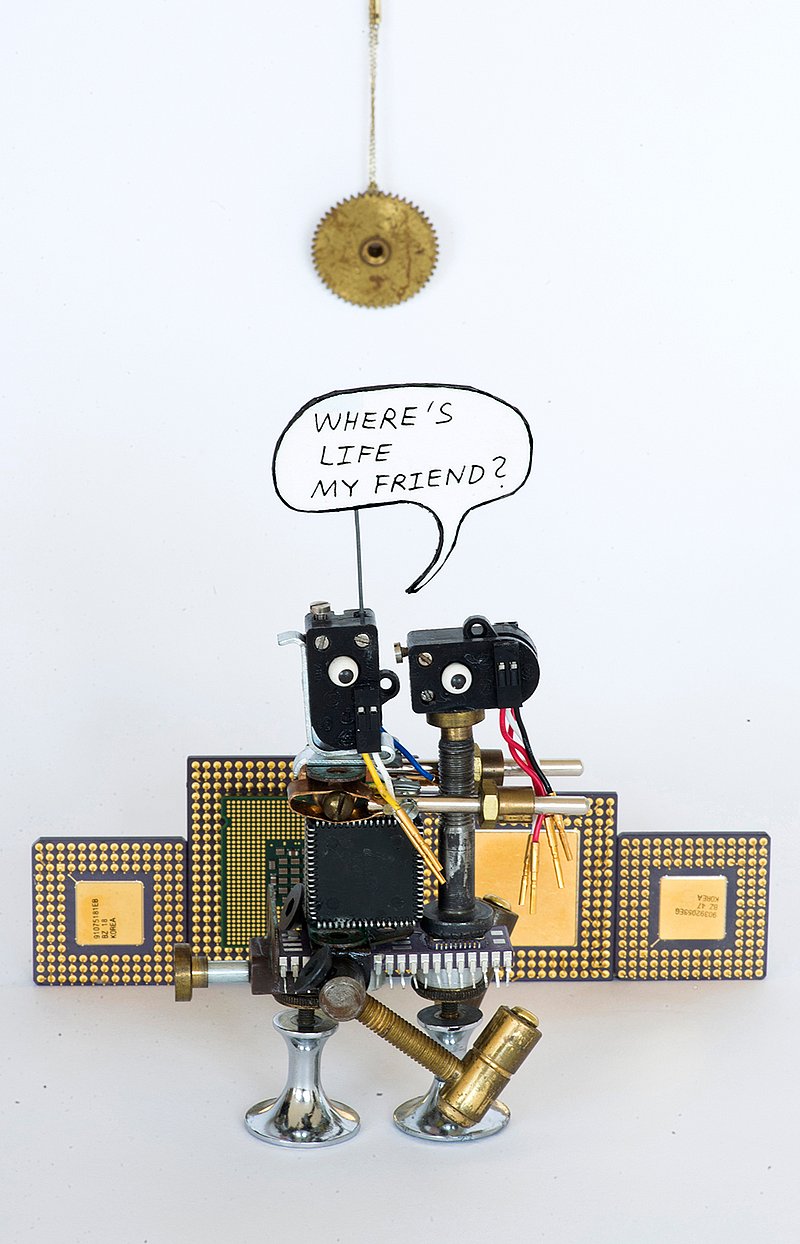 The Octodog Collective – one of a pack of Scrapcreatures, built during the past several years and now gathered online.


Despite scribbling all cartoons in English, there's a big reference to Lawrence Grimm's home Zurich / Zürich / Züri in "Teatime for a Universe". It's not that typical happy place you may think of. It's more like "the claustrophobic clean meets the gorge of loneliness, the yearning within the sterile, the infinite workers dreaming of the ocean...", that's Zurrealism – Zurich Zurrealism.



Just a little bit of chaos coming up next year – the mess is under construction...